PRODUCT INFORMATION
CUSTOMER REVIEWS
PRODUCT INFORMATION
It is a hybrid type weight balancer that combines brass weights and aluminum weights to secure a stylish and appropriate weight. The weights are detachable and can be added. Compatible with other roadcraft weights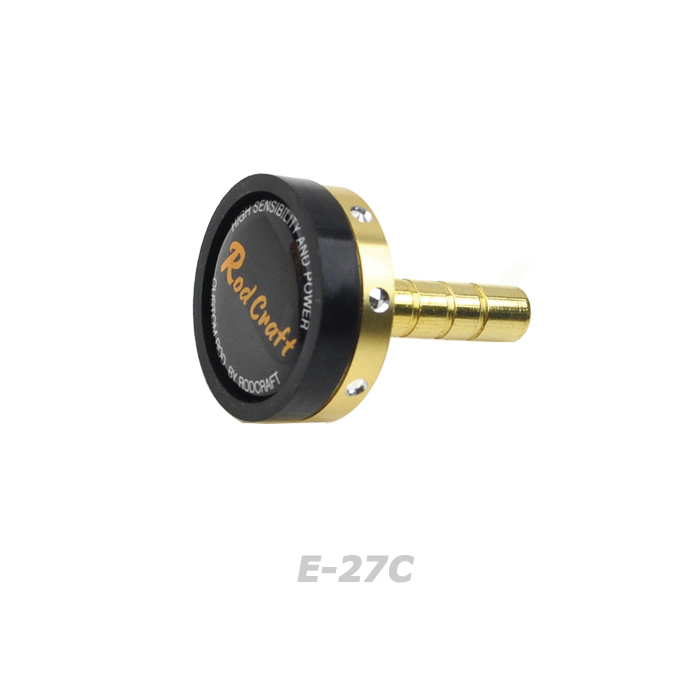 SPECIFICATION AND COLORS
MATERIAL : End Cap (Brass) / Screw (Brass) / Weight (Brass) / W-27T (Aluminum) / Butt Rubber (Rubber)
Size : Butt OD 27mm / Total Length 36.7mm
Colors : W-27T Color Choose from 9 types / Brass color gold and silver are sent randomly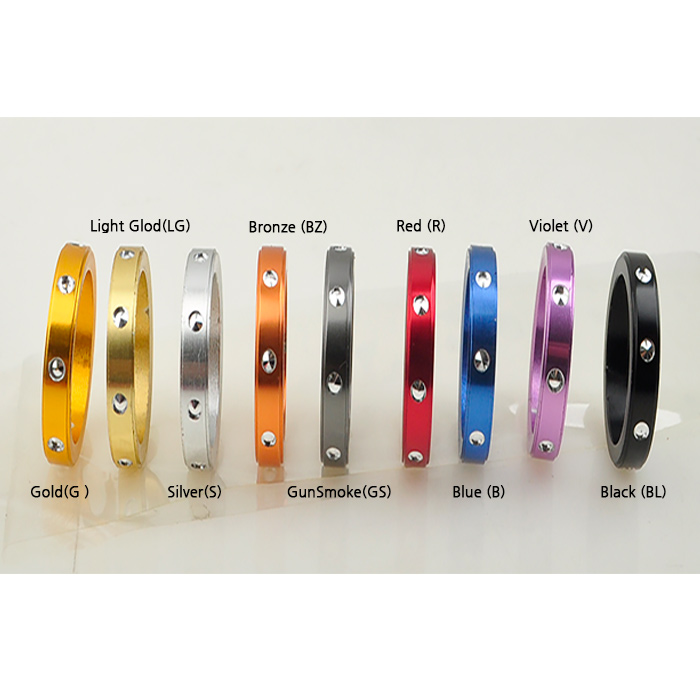 Components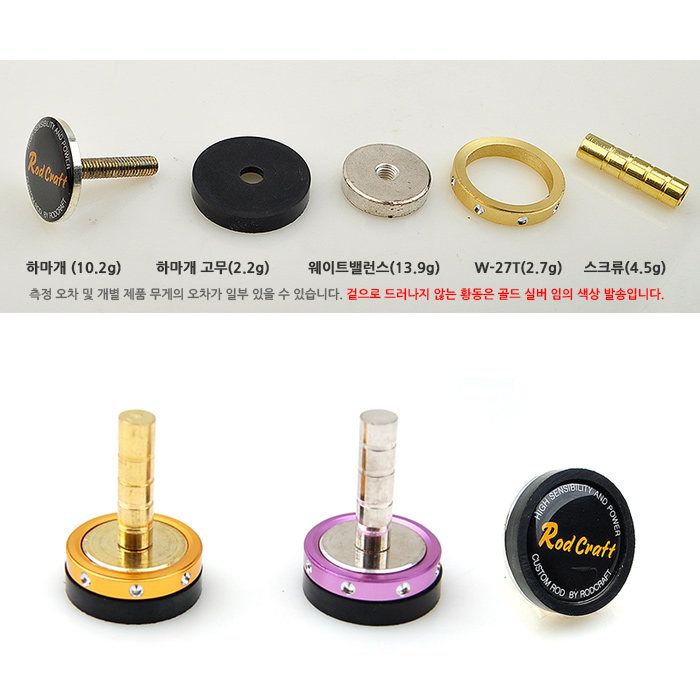 It is shipped in a temporarily assembled form, and you must directly bond the necessary parts.
There may be some errors in measurement errors and individual product weights. The invisible brass butt cap is shipped in random color of gold silver.
How to Install
Wrap the screw with masking tape appropriately according to the hole size. If the hole size is too large, insert an arbor and put it in (only screws require separate work)
Join the brass weight and aluminum (W-27T) with epoxy bond.
Insert screws with epoxy bond and bond. Since there is a risk that the glue will block the hole, we recommend that you cover the hole with masking tape before working.
Epoxy bonds are hard rather than slow. Be sure to leave it unplugged for a day.
When you feel that the curing is complete, you can insert the cap.