PRODUCT INFORMATION
CUSTOMER REVIEWS
PRODUCT INFORMATION
With the development of molding technology in which powdered carbon is mixed, reel seats containing carbon have been released.
It has excellent sensitivity transmission and is lightweight.
This is a bait reel seat with an exposed blank. I.D. is 15.5mm. You can use the carbon pipe CK155.Fuji nut compatible.
I.D: 15.5mm
Length : 116.3mm
Carbon Pipe available: CK155 (O.D-15.2mm)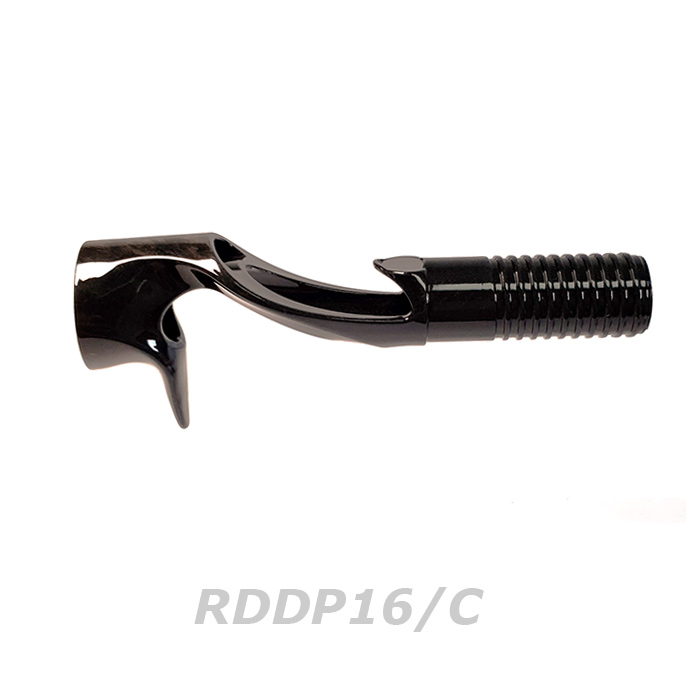 NUT ASSEMBLY EXAMPLE
Carbon Material Movable Nut : RT16-C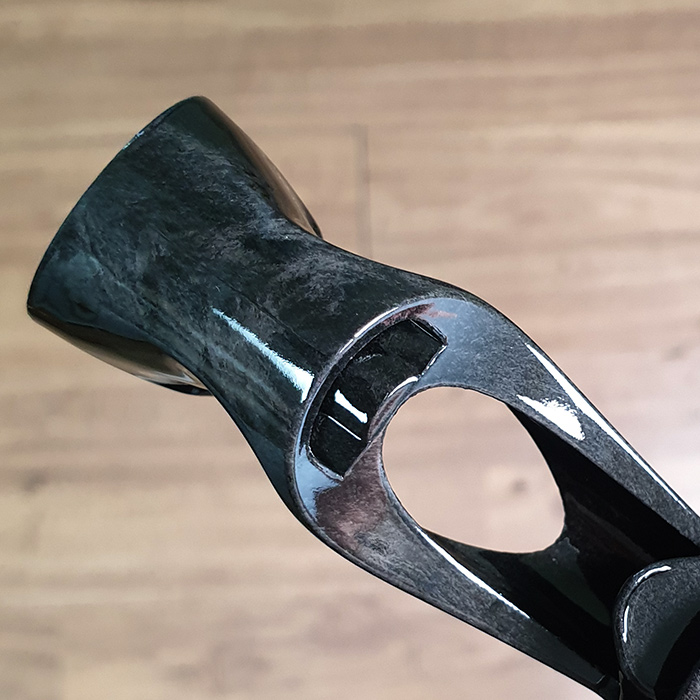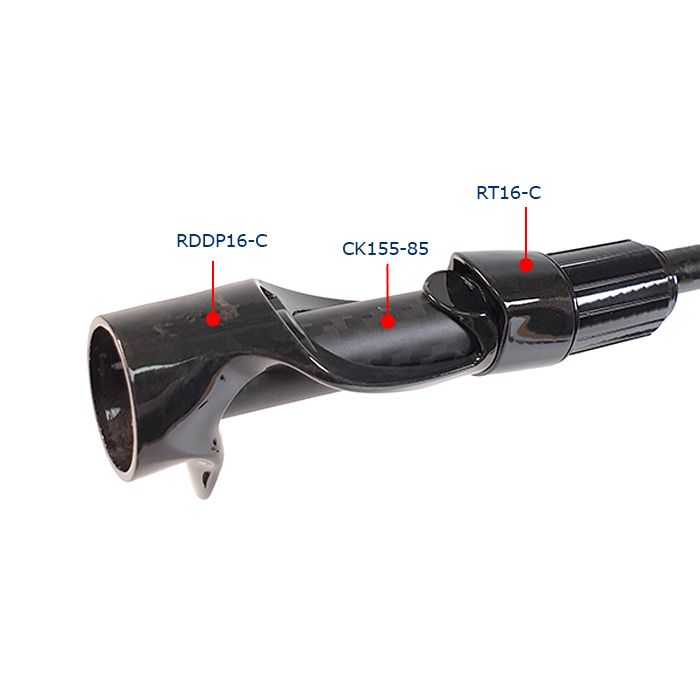 Advantages of carbon material reel seat
The figure below is a graph showing the degree of transmission of vibration to carbon-containing reel seats. The left side of the picture is normal ABS and the right side is carbon material. Vibration is approximately 48.3% more vibration transmission than normal ABS.