PRODUCT INFORMATION
CUSTOMER REVIEWS
PRODUCT INFORMATION
This is a spinning reel seat for light rods with an inner diameter of 10mm and made by inserting a carbon pipe into an aluminum body.
Fuji SKTS16 compatible Rear Grip is recommended as its end dia is 23mm
Model No : RS16-23SB-BlackWood
I.D. : 10mm
COLOR : Light Gold(LG)/Silver(S)/Gunsmoke(GS)/Black (BL) optional
RECOMMENDED NUT : Quick Lock Nut (RS16-MA/RS16-MB), General Nut (RS16-FAA/RS16-FBA) - it is not included.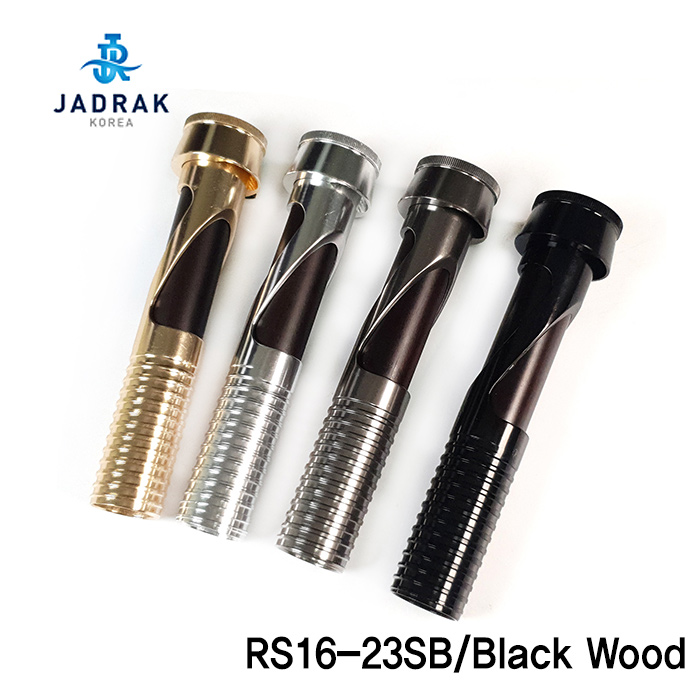 DESCRIPTION