PRODUCT INFORMATION
CUSTOMER REVIEWS
PRODUCT INFORMATION
Please contact us for shipping costs at maxlim@naver.com or whatsapp 82-10-2602-7129
The reason for rod building is to create a rod that will implement your own fishing method that is not on the market. It is far from the typical rockfish on the market. It has strong waist strength, and the tip is thicker than solid as it is a tubular type, so it can be used for boat use, and when a casting ball is installed, the flight distance increases significantly. It is suitable for rockfish with thick seeds.
It's not enough for egging, but it's enough to enjoy flight distance and hand taste when casting the lighter weight of No. 2 to 2.5, which are getting attention these days
Blank Color: Matte Black / Joint Method: General Insertion Type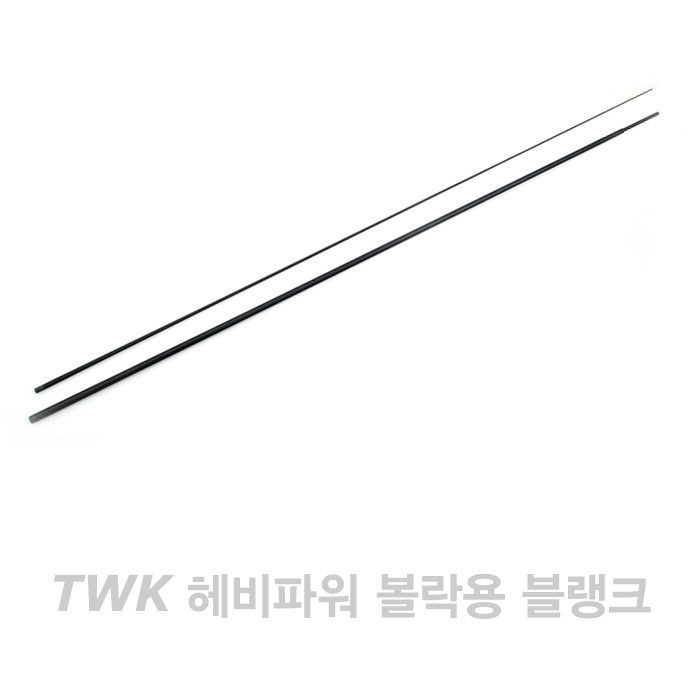 General Specification
| Model No. | Length | Pcs | Action | Power | Weight | Tip Type |
| --- | --- | --- | --- | --- | --- | --- |
| TWK752UL-T | 7.5ft (228cm) | 2 | F/R | UL-L | 34.0g | Tubular |
| TWK802L-T | 8.0ft (243cm) | 2 | F | L | 40.6g | Tubular |
Detail Specification
Model No.
Tip Blank
Length
Tip Blank
Tip
Tip Blank
End
Butt Blank
Length
Butt Blank
Tip
Butt Blank
End
TWK752UL-T
116.0cm
1.3mm
6.5mm
117.0cm
5.3mm
9.5mm
TWK802L-T
123.0cm
1.3mm
6.9mm
124.0cm
5.8mm
10.7mm
In the case of TWK752UL-T, it can also be used for tyrabar rods, and a mid-joint intra-spiral guide configuration is recommended. In the case of TWK802L-T, when a casting ball is installed, it is the best blank for coastal walking fishing.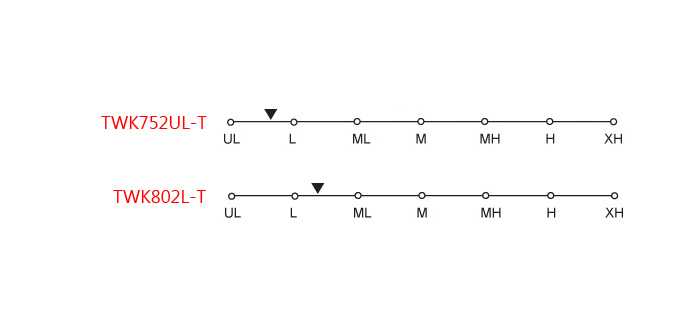 Rod Bending Curve