PRODUCT INFORMATION
CUSTOMER REVIEWS
PRODUCT INFORMATION
Jadrak Carbomax Stright Grip (GN23-W)
A straight, light and hard glossy carbon grip.
You can feel the soft feel and firmness of carbon. The inside of the grip is filled with urethane.
In addition, the carbon pattern of 3K+black (glossy) shows a sophisticated style, and it does not leave contamination due to wear and tear that materials such as EVA and CORK show.
A carbon grip of 150mm/200mm/230mm length can be used as a rear grip.
The inner diameter is 10mm/13mm selectable.
?¬이ì¦?(SIZE)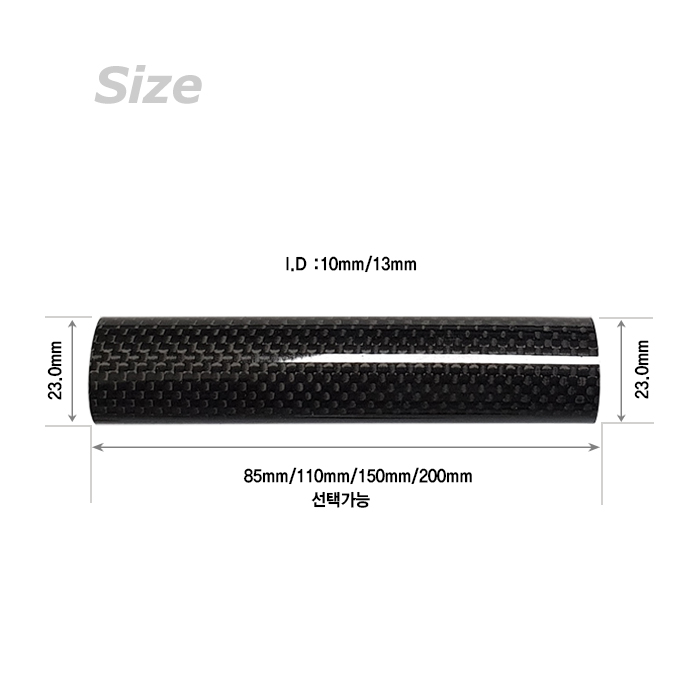 ?‰상? 택 (COLORS)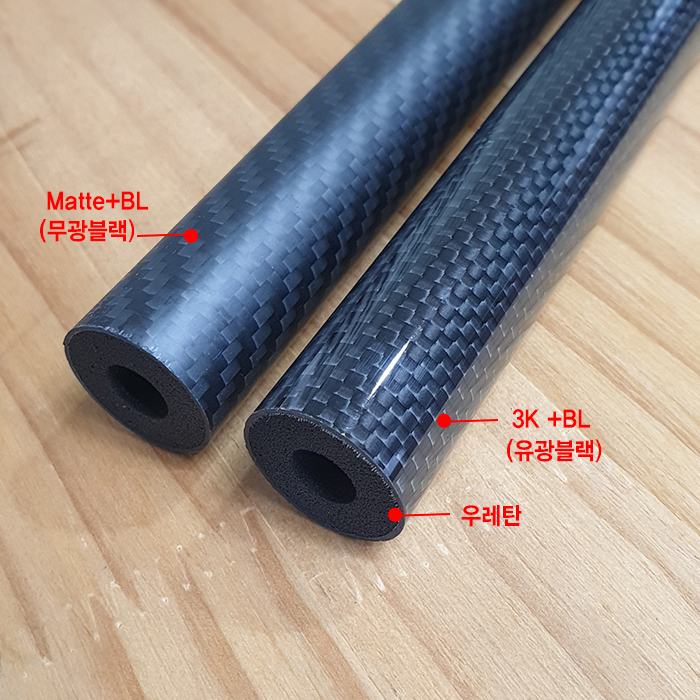 ?œ품규격 (SPECIFICATION)
| Model | Color | I.D | O.D. | Length | Weight |
| --- | --- | --- | --- | --- | --- |
| GN23-W085 | 3K+블랙 (? 광블랙) | 10.0mm/13.0mm ? 택 | 23.0mm | 85mmm | 10.5g |
| GN23-W110 | 3K+블랙 (? 광블랙) | 10.0mm/13.0mm ? 택 | 23.0mm | 110mmm | 13.5g |
| GN23-W150 | 3K+블랙 (? 광블랙) | 10.0mm/13.0mm ? 택 | 23.0mm | 150mmm | 18.0g |
| GN23-W200 | 3K+블랙 (? 광블랙) | 10.0mm/13.0mm ? 택 | 23.0mm | 200mmm | 23.8g |
| GN23-W230 | 3K+블랙 (? 광블랙) | 10.0mm/13.0mm ? 택 | 23.0mm | 230mmm | 28.0g |