PRODUCT INFORMATION
CUSTOMER REVIEWS
PRODUCT INFORMATION
This is a 3-axis interlocking automatic centering chuck that has not been developed by road building companies in the US or Japan. Just by turning, the 3 axes interlock and automatically adjust the centering to easily hold blanks or grips without eccentricity.
Model name :TCK-B
Material : Reinforced plastic, aluminum anodized shaft
Size: Main body diameter 74.0mm / Shaft diameter 8mm / Chuck depth 44mm from locking device
Holding size: 4mm ~ 50mm
Color : Black
Features: Non-slip sticker and wrench are included.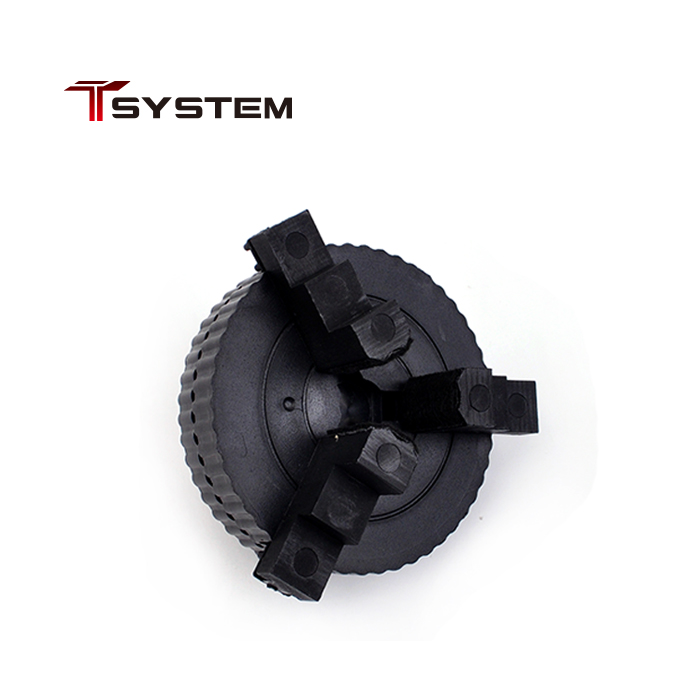 The three axes are interlocked with one rotation, and the centering is automatically adjusted without eccentricity. It is ultra-lightweight less than 100g and well balanced with a motor around 100g. Due to strong self-locking according to the characteristics of the material, blanks or rods do not fall without a separate device. (Must be tightened strongly.) Minimize scratches on blanks or grips even with strong tightening by attaching non-woven stickers.
Components and operation methods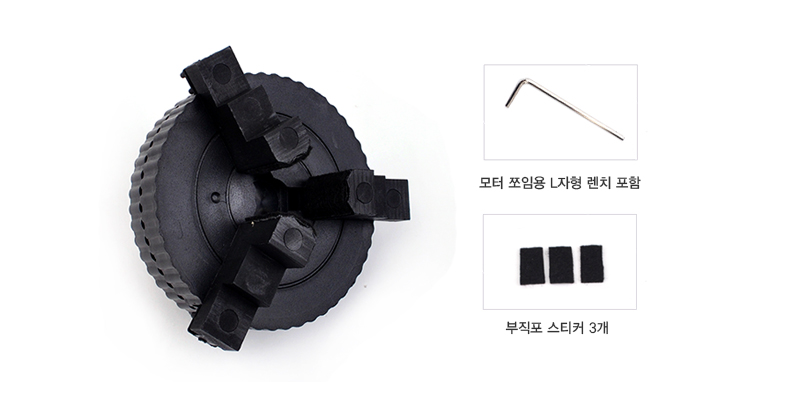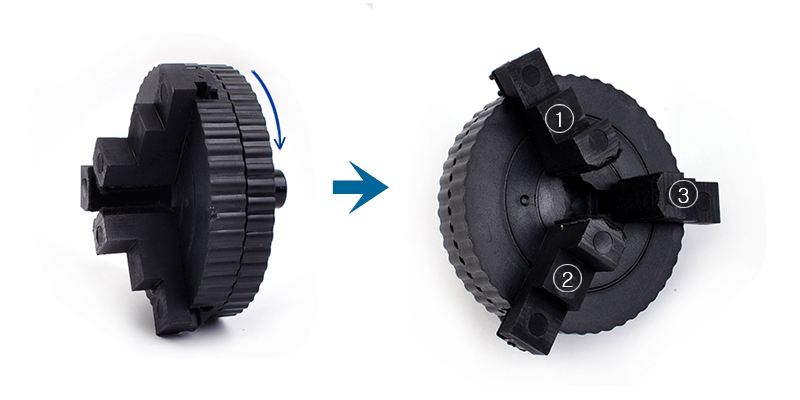 Product image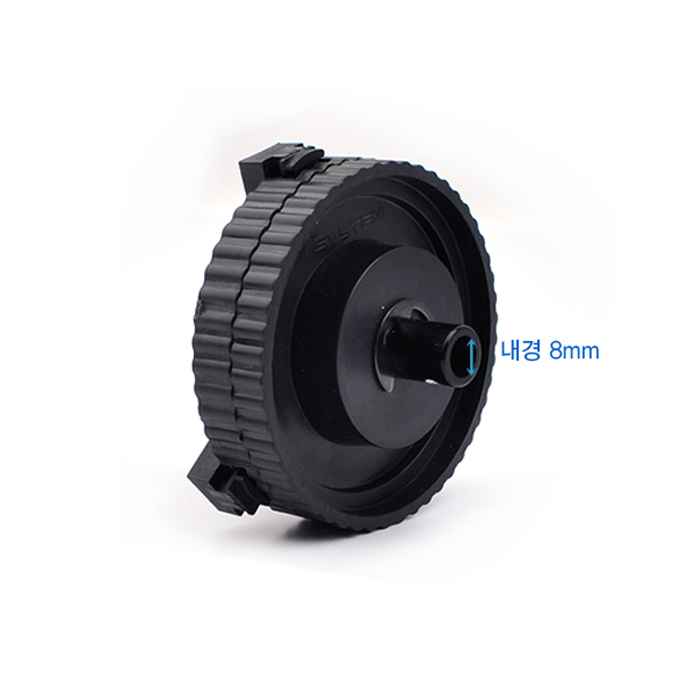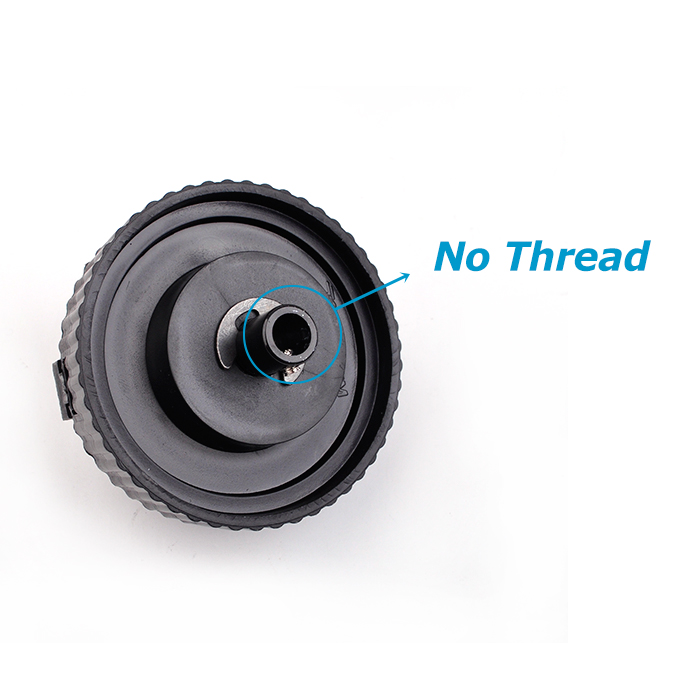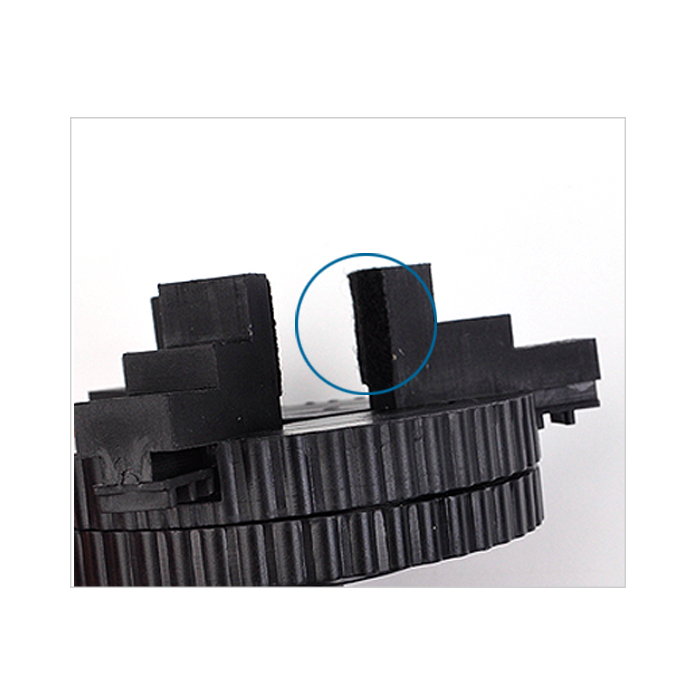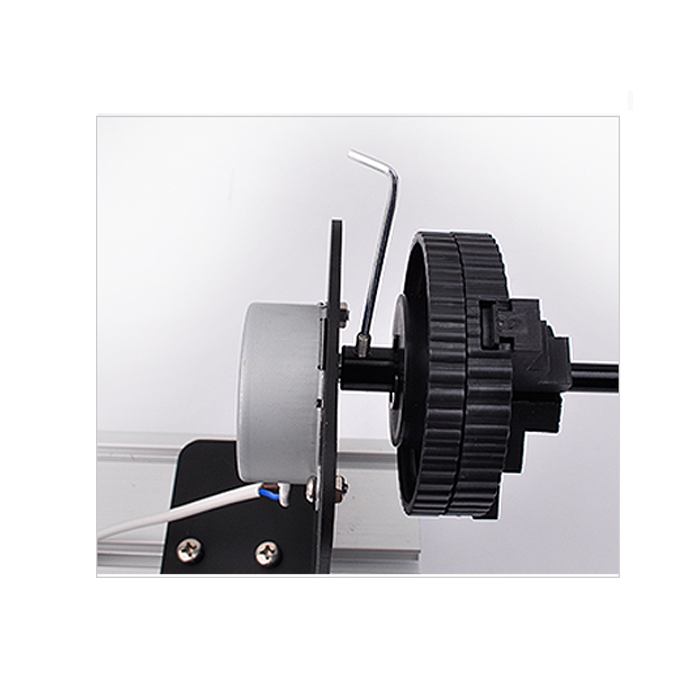 Tighten the head screw with a wrench and it will be fixed.
Example of product installation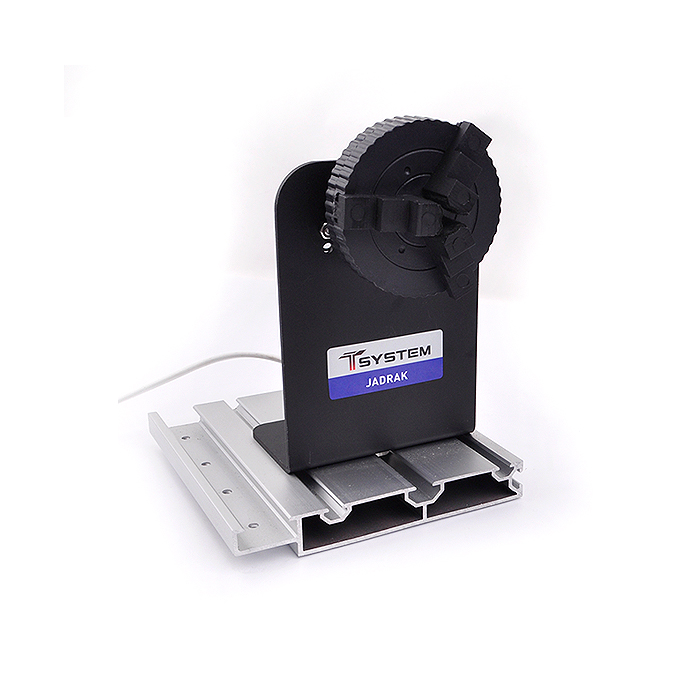 Example of Jadlock motor stand installation (MKB-220)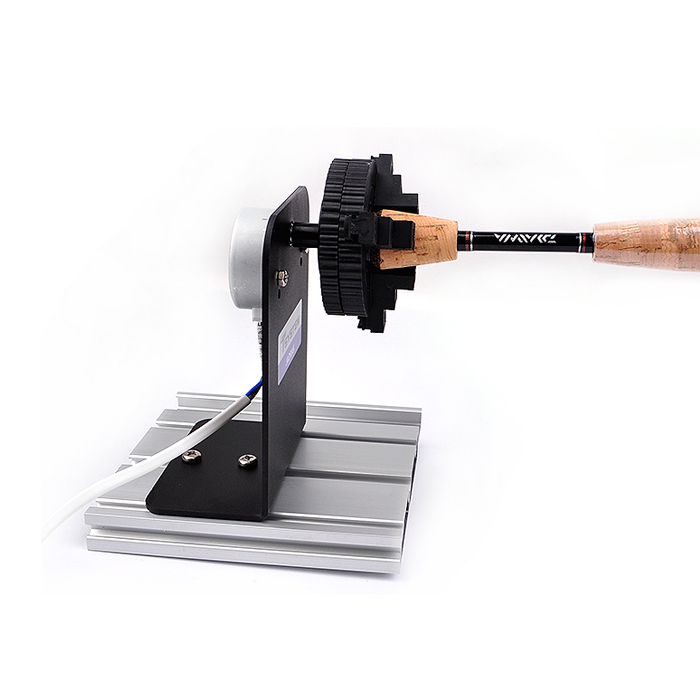 Holds the grip or blank firmly.