PRODUCT INFORMATION
CUSTOMER REVIEWS
PRODUCT INFORMATION
USB version of vertical rod dryer for space wall mounting. This motor is capable of speed control (up to 40rpm) and direction change(ectrical cord included). A dryer that can be easily attached to a space wall to dry a epoxy on wrapping threads. It is very compact and effective when several dryers are needed in a small space. The motor part chuck is a 3-axis linked automatic centering chuck (TCK-B). It is centered with a simple turn, and it holds the rod firmly together with the support to prevent eccentricity.
ⓐ Motor Parts: Support body, 3-axis interlocking automatic centering chuck (TCK-B), USB dry motor and cord (Speed control, bidirection)
ⓑ Stand Parts: Support body, 3 rollers - can move freely depending on the position of the rod.
Note: Spacewalls, blanks and rods are not included.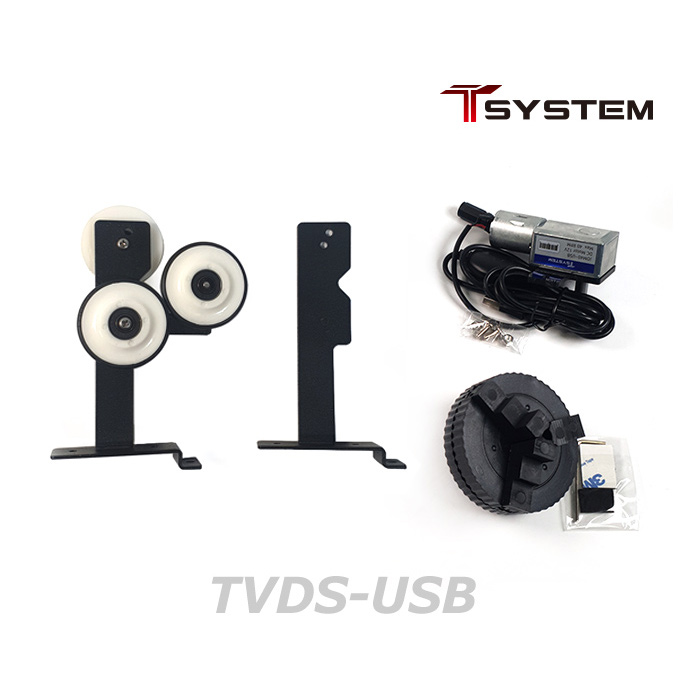 >
INSTALLATION EXAMPLE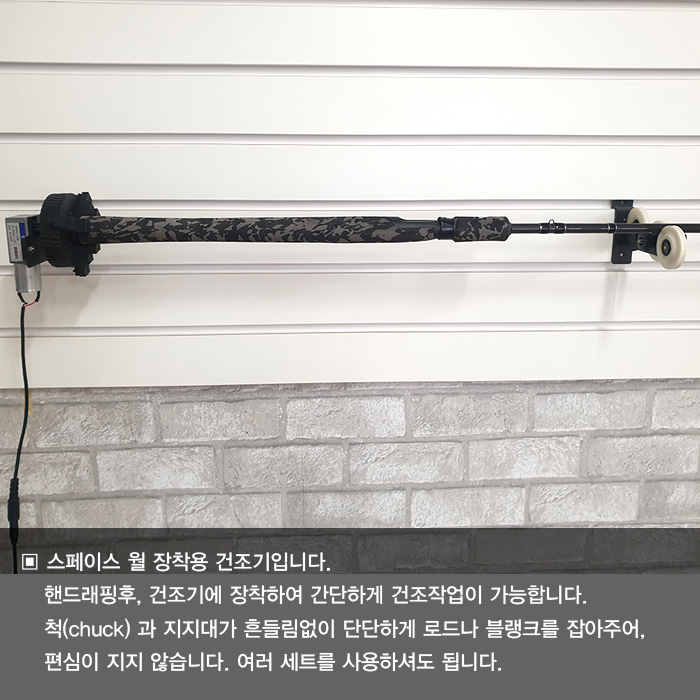 It is possible to dry multiple fishing rods if you line up several TVDS-USB.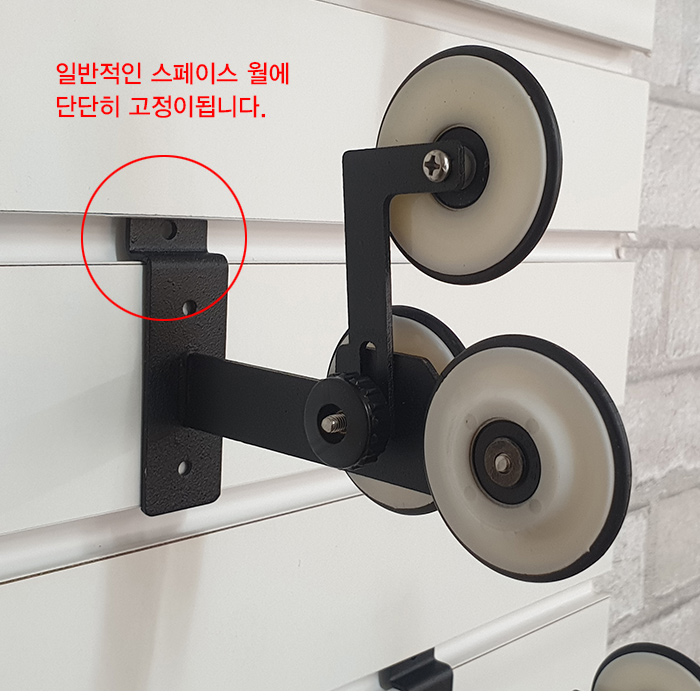 Securely fastens to the space wall.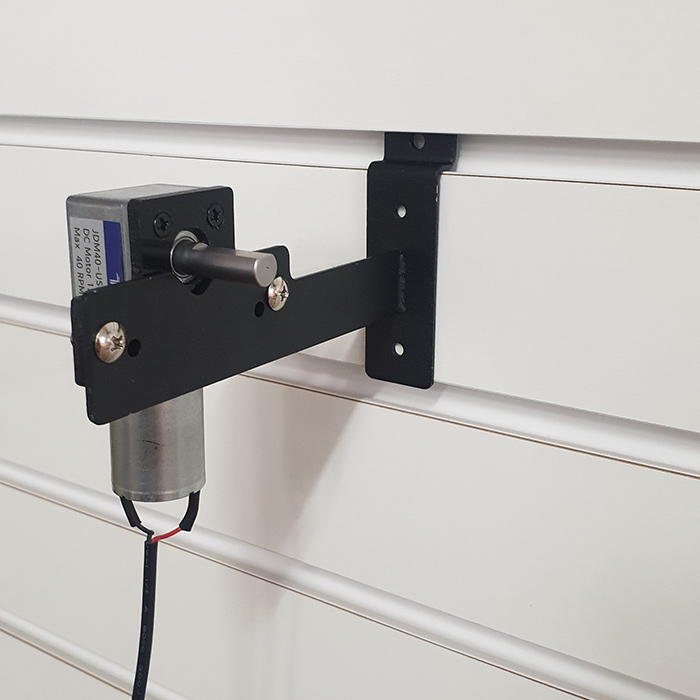 The motor unit may be slightly unstable at maximum speed. You can also fasten the screws to the space wall if you need.
Components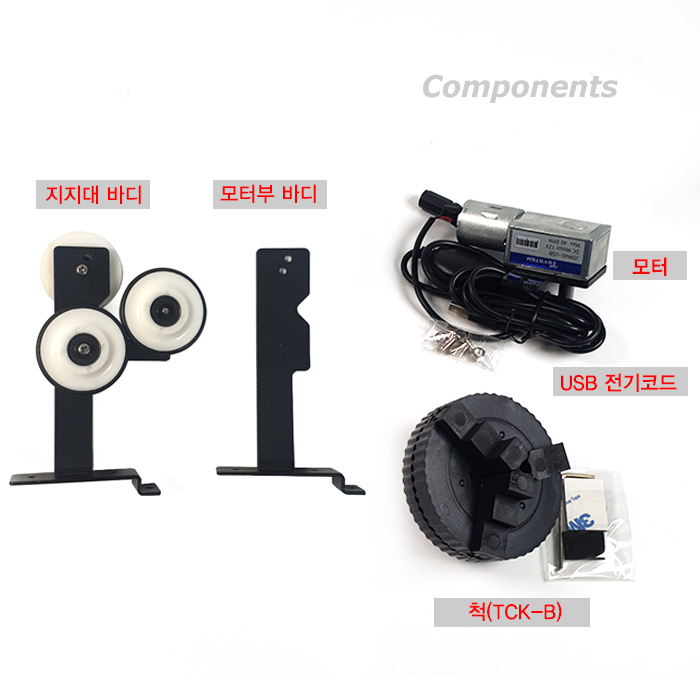 Product Information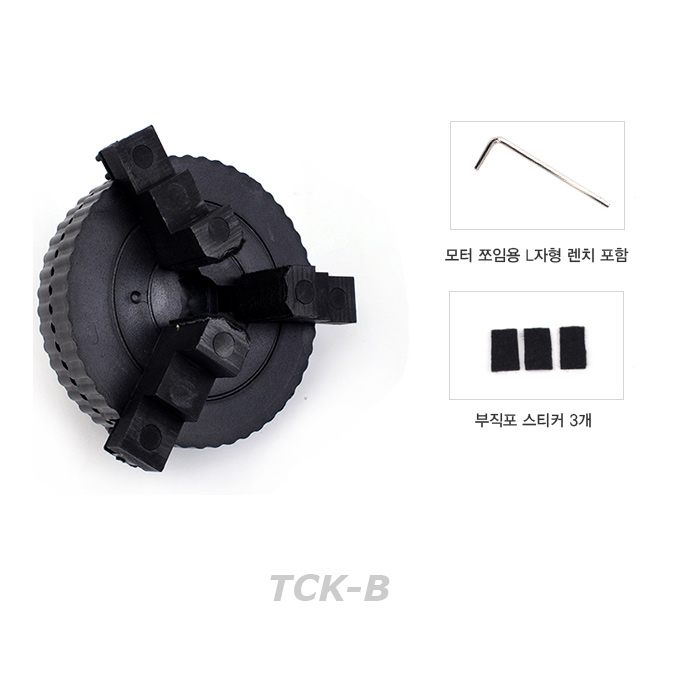 3-axis linked automatic centering chuck.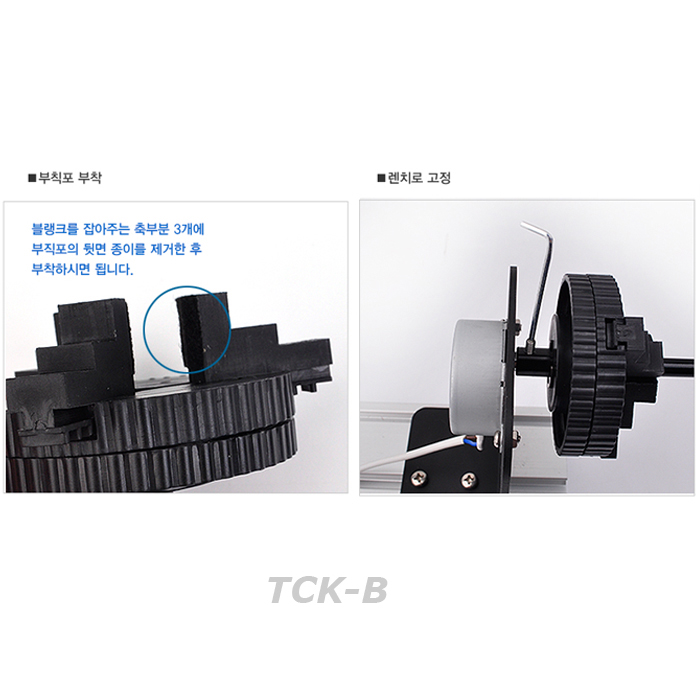 After attaching the 3 non-woven fabrics, secure the screws with a wrench.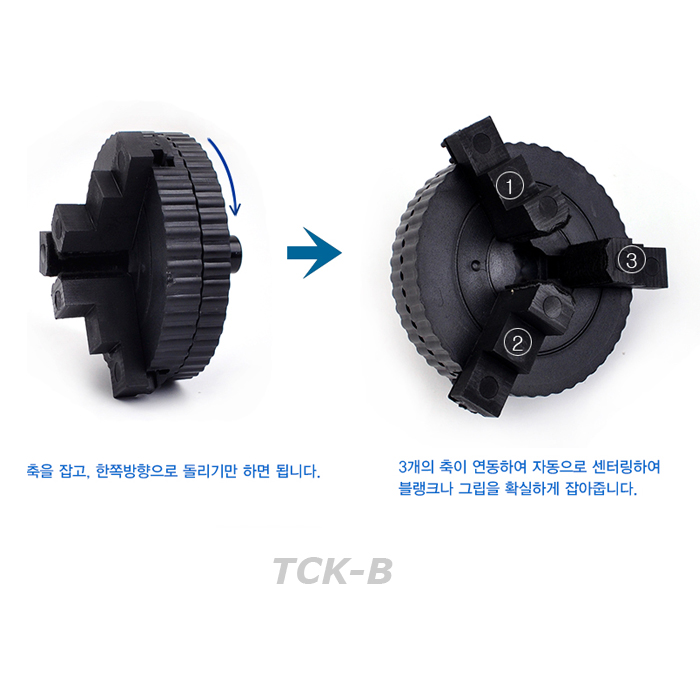 Just turn it to easily hold blanks or grips without eccentricity.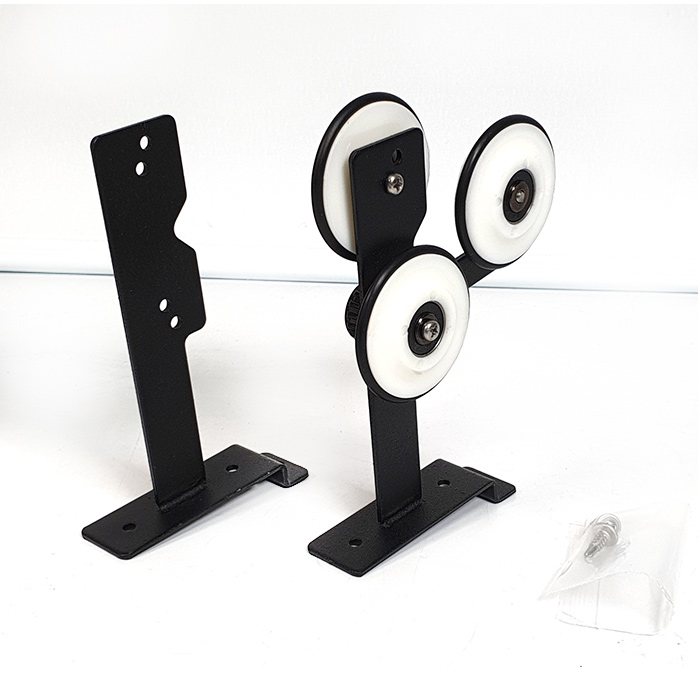 The motor part body and the support body.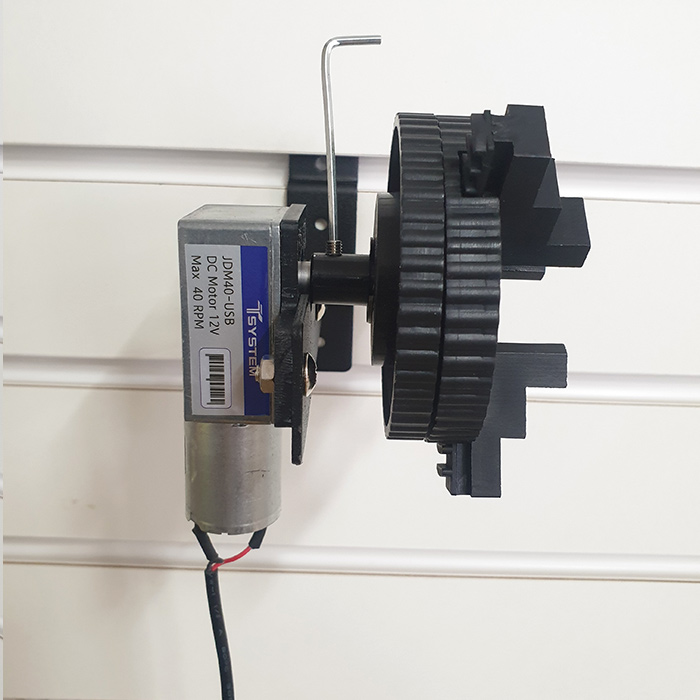 Leave some space for the chuck to rotate properly, and secure it with a blunt head screw.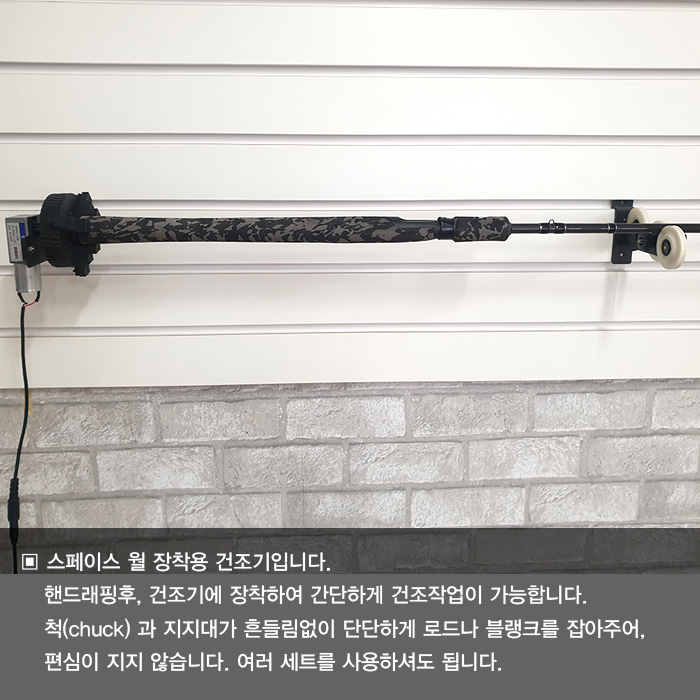 This is a single rod dryer.
Product VIDEO