PRODUCT INFORMATION
CUSTOMER REVIEWS
PRODUCT INFORMATION
As a tensioner exclusively for T-SYSTEM, it is a tensioner that can easily and freely move the TAP base station left and right.
■ Mode : TTB
■ Material: aluminum + plastic + ceramic
■ Dimensions: Tensioner main frame 150mm X 100mm X 3mm / Tensioner long bolt 200mm
Replacing wrapping thread is easy and convenient by loosening both screws.
Available for 100m spools and larger spools.
By applying a ceramic line guide, the scratches of the lapping thread are fundamentally blocked.
Ball bearing rollers allow the station to move smoothly from side to side. Wrapping is possible without moving blanks.
The wrapping thread is for display only and is not included in the product.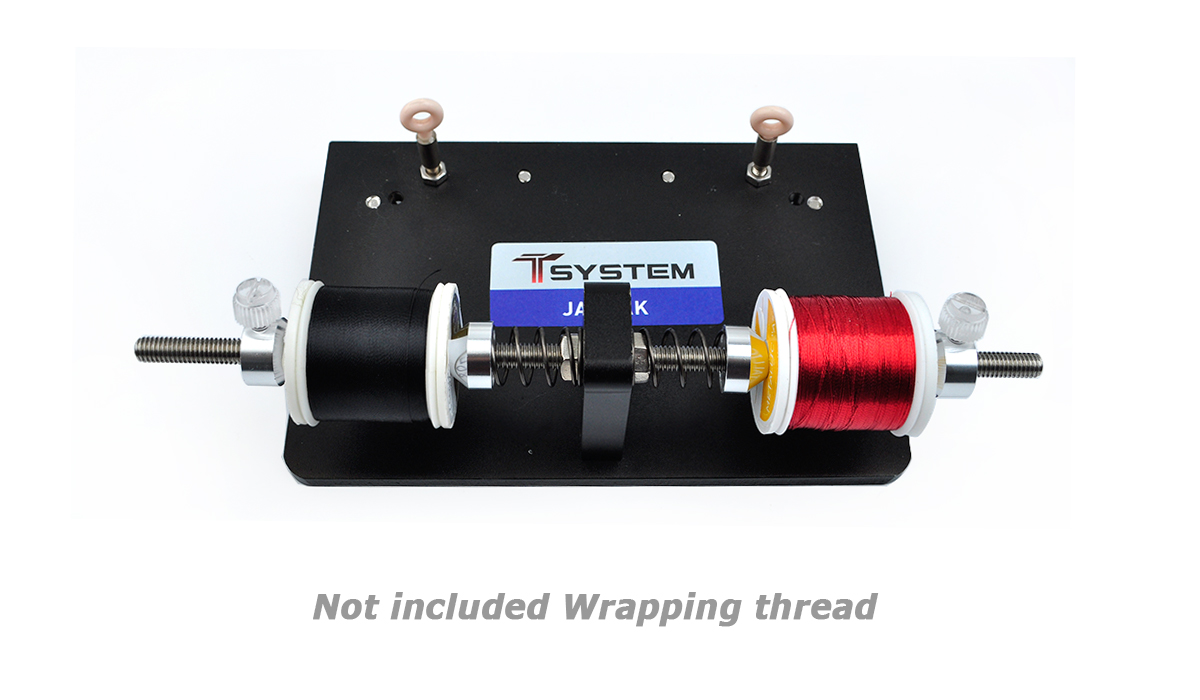 DESCRIPTION